Ole Gunnar Solksjaer seems to have finally cracked the semi-final puzzle. Having lost 4 successive semi-finals on the trot, Manchester United crushed Roma 6-2 at Old Trafford in the first leg of the Europa League semi-finals.
Roma seemed quite unfortunate as Paulo Fonseca had to make 3 substitutions before half-time. Though the away side led at half-time, United bundled in 5 to reverse the tide. The smile was evident on Ole's face as his players oozed class on the pitch.
Manchester United vs Roma: Player Ratings
Goalkeeper
David de Gea (6/10) – Did not have much to do throughout the game. His positioning was questionable for the second goal but it was a brilliant move by Roma and he could not do much.
Defenders
Harry Maguire(6/10)- Marked Edin Dzeko in key situations, however, he had to rely a lot on the players around him. A good performance by the Manchester United captain but he could have done better.
Victor Lindelof(6/10)- A good game for the Iceman but much like Maguire, he relied a lot on the players around him. A decent game by the Swede.
Aaron Wan-Bissaka(7/10)- Played cautious in the first half and contributed little. Upped his game in the second half and reaped his rewards. Bombed in more crosses, one of which led to Cavani's second goal.
Luke Shaw(7/10)- Much like Wan-Bissaka, he tried to link up without getting further up the pitch in the first half. Got more further up the pitch in the second half laying some impressive balls and running down the line.
Midfielders
Fred(5/10)- His passing was not up to the mark and he was not as tenacious as usual. Was caught ball-watching as Pellegrini whizzed behind him to set up Roma's second goal. Needs to be more defensively assured to give McTominay the freedom to move forward.
Scott McTominay(5/10)- Kept a close watch on the attacks but was caught unaware as Mkhitaryan ghosted the ball past him. He did not play higher up the pitch, which is where he brings his A-game on.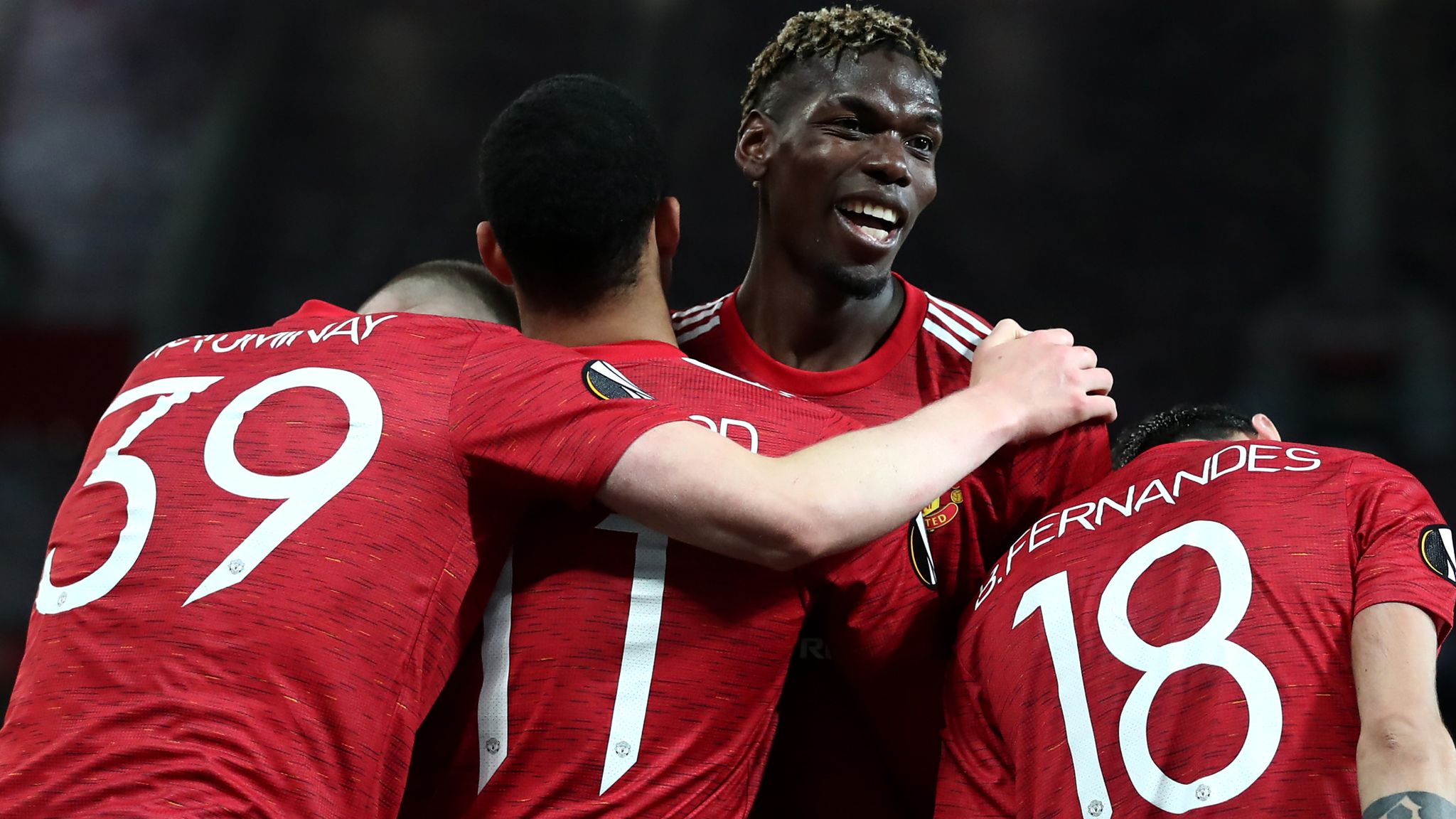 Paul Pogba(8/10)- Weaved through the Roma defence as if they were cones. Gave away his 3rd penalty this season but erased that memory with creative dribbles and ingenious passes. Planted his header perfectly to leave with a feather on his hat.
Bruno Fernandes(9/10)- The Portuguese Magnifico was at his best as he gave a memorable performance. With 2 assists and 2 goals, Fernandes linked up with Cavani perfectly to shatter Roma's defence.
Forwards
Marcus Rashford(5/10)- Struggled to play on the right. Kept waiting for balls to perfectly reach him and could have been more energetic.
Edinson Cavani(9/10)- El Matador was at his instinctive best. He haunted Roma when he donned the Napoli shirt and this time he did it with a Manchester United jersey. 2 goals and 2 glorious assists for the #7.
Substitutes:
Mason Greenwood(7/10)– Always had a goal in him. Came on late to add his name to the scoresheet.
Nemanja Matic(6/10)- Came on for Fred to add a little more stability to the defence
Also, follow our Twitter page for the latest updates on Serie A and Indian football.