Barcelona manager Ronald Koeman has said he is "not confident but hopeful" that Lionel Messi will remain at Barcelona.
Messi has entered the final five months of his current contract at Camp Nou, with speculation over his future intensifying with each passing week.
After his famous clash with the club last summer, Messi agreed to stay for the last year of his contract when Barcelona refused his request. He reached 650 Barcelona goals in Sunday's 2-1 home win over Athletic Bilbao.
MESSI TO FINALLY LEAVE?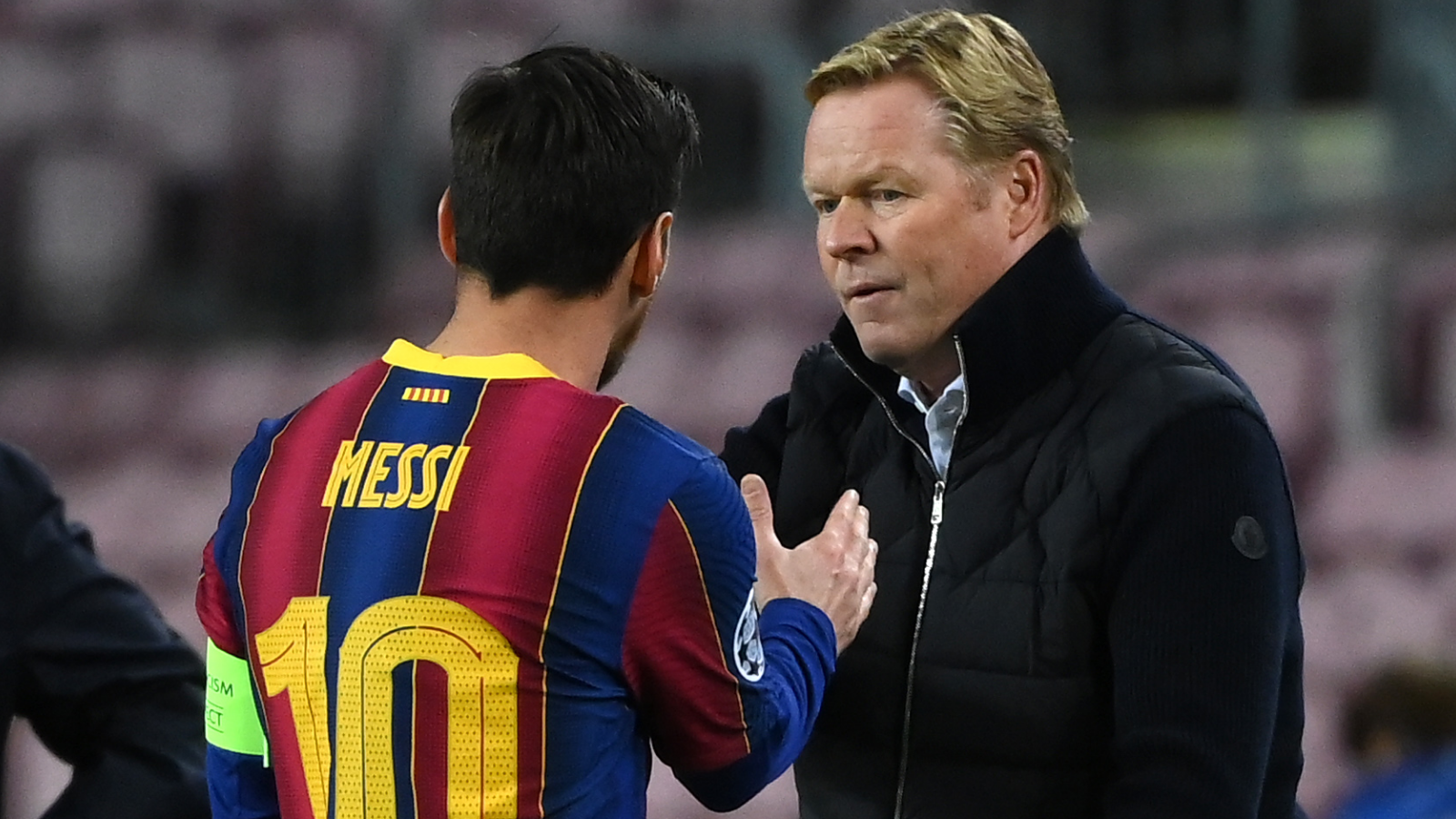 Messi has been as influential on the pitch as ever in 2020-21, scoring 16 goals in 24 games. Koeman when asked about Lionel Messi's future at the club said he is not confident about the Argentine staying.
"I'm not confident about that. I'm hopeful, yes, about this because he's still a great player and he's still winning matches for us, for the team."
"I enjoy being his coach, if you look at his qualities every day in the training sessions, it's incredible. Of course, he came as a young kid to Barcelona. And I still don't see Leo Messi in another shirt other than the Barca shirt." – Koeman in an interview with The Athletic
Koeman hopes Messi will decide to stay as the Argentine is still winning matches for Barcelona. But this was before the Messi's contract leak and things have now taken a dramatic turn.
Spanish newspaper El Mundo published a copy of his contract, suggesting it would pay him up to £492 million over four years.
Th report released late on Sunday said Messi's 30-page contract saw Barcelona agree to pay the forward £123,000,000 per season, including variables.
It included a signing-on bonus of £102 million for accepting the renewal and a "loyalty" bonus of £69 million. The newspaper claims that with five months still left to run on the deal, Messi has already earned £451 million.
The leak has also led to many claiming that Messi is responsible for Barcelona's whopping £1.1bn gross debt. As Koeman said, we can't see Lionel Messi in another shirt other than Barca but the way things are going, only the future will tell.