The man who officiated the derby clash earlier this season has admitted he should have sent off the Everton goalkeeper. Michael Oliver admitted his mistake in not sending off Jordan Pickford for the tackle on Liverpool's Virgil Van Dijk.
Van Dijk has been out of action since suffering cruciate knee ligament damage due to Pickford's tackle.
Michael Oliver, Van Dijk and Pickford:
The Champions Liverpool faced Everton at Goodison Park on 17th October in a high stakes Merseyside Derby.
After a slow start from Everton, Liverpool had taken the lead through Sadio Mane within three minutes.
Soon afterward, Everton goalkeeper Pickford clattered into Van Dijk in the 11th minute and forced the Liverpool man off.
Liverpool would have certainly been awarded a penalty for the incident had Van Dijk not been ruled to have strayed marginally offside as the ball was played into him.
The spotlight was on VAR and the laws of the game after Everton goalkeeper Jordan Pickford escaped punishment for his high tackle on Virgil Van Dijk from Michael Oliver.
Van Dijk's season was cut short by the incident, as he was forced to undergo knee surgery.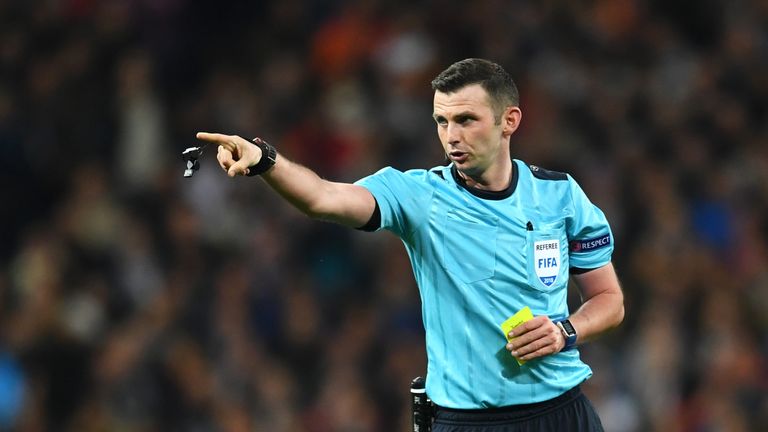 But after so many months the Referee who officiated the match has come out and admitted his mistake.
The match official conceded that he was wrong for failing to show Pickford a red card, having been too preoccupied whether or not to give a penalty.
Michael Oliver while speaking with Daily Mail said,
"The thought initially was, 'It can't be a penalty because it's offside so we need to check the offside first'.

"All of us, myself included, not thought about the challenge as much as we should have done. We could still have given offside and sent Pickford off.

– Michael Oliver on incident
Van Dijk returned to training in the gym last month, but Jurgen Klopp revealed before Liverpool's defeat at Southampton on January 4 that the centre-back still has a "long way to go" with his recovery.